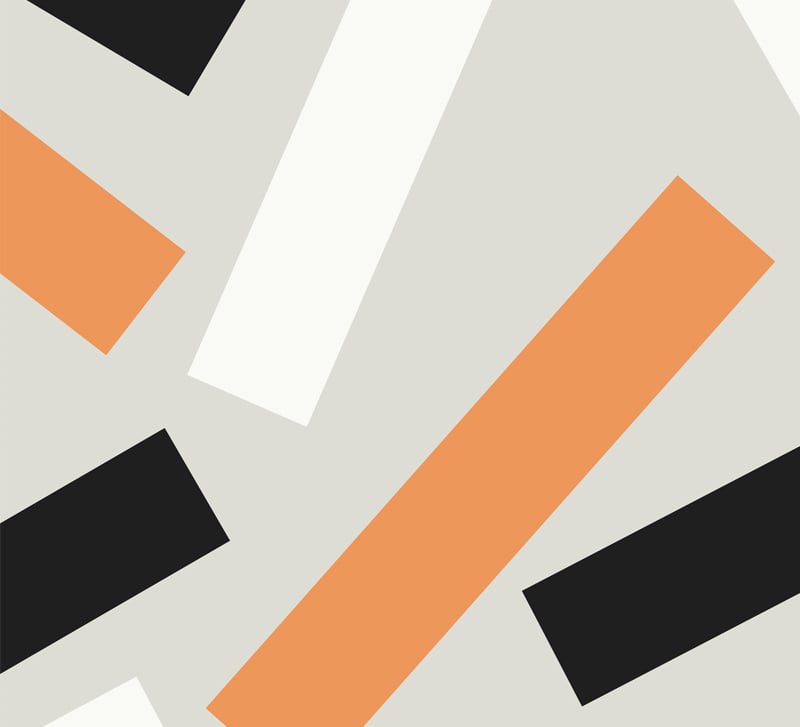 3 November 2022
Conway's law - the key to getting digital commerce companies fit for growth
54 years ago, Melvin Conway made an observation. It was 1967, the year of the CDC 7600 supercomputer, the first ATM in London and pulsars, discovered by Jocelyn Bel. In the midst of all of these technological advancements, Melvin worked as a computer scientist, a hacker and a programmer. And while surrounded by punched card decks and programming languages, he detected a pattern. "When people design systems, they always seem to mirror the structures of their organisation." This idea would become known as Conway's law, and today, 54 years later, it still stands. In fact, for digital commerce, Conway's law might just be the key to unlocking growth.
The company as a system
Throughout my career, I've learned a lot of things about how companies work. I've seen small, modern challengers trying to change the world. I've also seen established, well-known brands trying to reinvent themselves to keep up with today's customers. What struck me most is that all these companies try to develop systems to help them grow but forget that they already have systems in place. There's a system in the way they talk to colleagues and partners, a system in how they deploy their processes, and a system in how they deal with technology. Here, "system" doesn't mean "organised" or "structured"; it means all people in the company have their own ideas about the company and how it should work. These ideas are reflected in everything they do and the technology they build, just like Melvin Conway said back in 1967.
And as with anything, the right ideas turn into success whereas wrong ideas turn into failure.
The building across the street
I experienced the pain of Conway's law when I joined the Royal Dutch post as an entrepreneur in residence to kickstart their digital transformation. The company had two large buildings, one on the left side of the street and the other on the right. In the left building, people worked on the company's offline strategy. In the building across the street, people focused on online. Unsurprisingly, the user experience of customers was not great. Customers felt like they dealt with two companies instead of one, which wasn't even that far from the truth. Both buildings had their own sales targets, and if they could steal away customers from the other side of the road, they would.
Clearly, customers weren't at the heart of the company's way of working. The way they thought about sales channels was company-focused and fragmented. As Conway's law suggests, this resulted in a fragmented technology stack, which led to poor user experience. The first thing I did there was re-arranging the workspace by literally moving people and desks from one building to the other. It made them reconsider their approach to omnichannel strategies and technology, which changed results for the better.
Years later, I joined Dutch eyewear company Ace and Tate as their CIO. Using everything I had learned about ideas and systems, I told the team to stop focusing on offline and online and build a seamless customer journey across both worlds instead. Aware of Conway's law, I ensured our technology stack served our customers instead of our own ideas and assumptions about the digital experience, which is why we entered the world of headless digital commerce, where the front and back end of the e-commerce applications are kept separate. This way, we could connect any new sales channel we wanted without customers seeing any difference.
It enabled a seamless customer experience, resulting in a steady NPS score of 70+ year on year. Growth was driven by happy customers, who brought in new, happy customers.
Conway's law sparks
Conway & Co
Around the same time, my dear friend, Martin Samsa, went through the same phase as the Chief of Engineering at Suitsupply. He was part of the team that created the digital strategy and led a team of engineers to make it happen. Being a software engineer himself, he realised that the wrong ideas about technology could lead to serious problems further down the road. So he started talking to product owners and designers. A lot. "Why are we doing this?" he'd ask, and: "What's the value of this action, and how can we measure it?" Like I had done, Martin acknowledged the impact of existing structures and ideas on the choice of technology and innovation.
By the time he left in 2018, Martin had ensured the technology stack was a core part of the digital strategy, which helped Suitsupply to reach 20% year-on-year growth and go beyond €250M.
Ideas determine the way leaders and executives deal with technology. This means that if you change those ideas, you can change the company and make it fit for growth
When we got to talk later that year, we realised we were onto something. If Conway's law is correct and ideas determine the way leaders and executives deal with technology, this means that if you change those ideas, you can change the company and make it fit for growth. We also realised that having both transformed businesses before, we were the ideal anti-consultants to help modern consumer goods companies make it happen.
That day, we started Conway & Co.
Fit for growth with the right operating framework
Flash forward to today. Together with a team of senior consultants, we're helping some of the world's most respected modern consumer brands get fit for growth. With Conway's law in mind, we change the internal structures of the company to build the right technology stack. This is a complex process, which is all about creating a new, improved operating model that conquers the complexity of scaling up. This operating model is the "sum of ideas" that determine how people, processes and technology are organised, making it the engine for business growth.
The operating model is the "sum of ideas" that determine how people, processes and technology are organised, making it the engine for business growth
The reason we've been very successful with our approach is twofold. First, we have compounded our learnings from scaling companies beyond €200M into a tried and trusted methodology. Second, we have the right expertise to make technology the backbone of the business. By putting technology at the centre of everything we do, we get consumer brands on the right track for growth. At the same time, our in-depth approach answers the ultimate question today's investors have: can we build upon the technology we're buying?
Get ready for a massive mind shift
If Conway's law is in fact the key to growth for digital commerce, we have to look beyond growth and numbers. Carbon footprints, environmental impact and the way companies deal with employees and partners all have an influence on consumer behaviour, making it a crucial element of a business strategy. This is why we configure the company's operating model to bring revenue up and footprint down. We've found that especially in digital commerce, companies that do good actually finish first.
This brings us back to the impact of ideas. If you find a way to change the ideas you have about your people, your processes, your technology stack and, yes, the world, you can build a company that makes the right impact and gets to the forefront of innovation. Not just for the near future, but for all the upcoming years that bring new obstacles, technological trends and crises. If this is what you want, you need to get ready for a massive mind shift and yes: a couple of tough years that will make you doubt yourself, your strategy and everything around you. But let me tell you upfront that it can be done. We've seen it before, we've done it before.
Subscribe to discover new trends, tools & brands
Learn from the best in digital commerce. We curate content for inspiration and share our analysis of the world's leading DTC brands.